The mission of Bethany Baptist Church is to love God, to love others, and to magnify the name of Jesus Christ. We are a Church on Mission, together, reaching up to God, while reaching out to each other, the Northern Neck, and all the world.
The vision of our church is to glorify our God and Savior, Jesus Christ, to make true disciples throughout all the nations by means of missionary activity and support, to minister the ordinances, to edify believers, and to do all that is sovereignly possible and biblically permissible to magnify the name of Jesus.
For a description of "What We Believe," click HERE
Leadership Team:
We recognizes the authority of God, and realize that we are shepherds who serve under the Chief Shepherd, Jesus Christ. We desire to devote ourselves to prayer and to the ministry of the Word. Our passion and goal is to equip the believers for the work of the ministry until we all attain maturity in the fullness of Christ (Ephesians 4:12-16).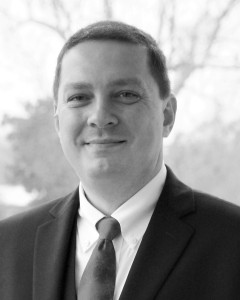 Rev. Kornel Kiss, "Pastor Kori" – Pastor
Pastor Kori was born and brought up in Gyula, Hungary, and was baptized in his home church at the age of 14. He graduated from the International Baptist Lay Academy, Budapest, Hungary in 1995. After receiving his Bachelor of Theology degree from the International Baptist Theological Seminary in Prague, Czech Republic, in 1998, he and his family came to the United States to study at the Baptist Theological Seminary at Richmond (BTSR), Richmond, Virginia. He graduated from BTSR in 2001 with a Master of Divinity degree.

Prior to his coming to the Northern Neck, Pastor Kori served as church pianist in churches in Hungary, Czech Republic, England and Richmond, VA. During the last year of his studies at BTSR, he served as an assistant to the Director of Missions of Dover Baptist Association.
Between September 2001 and August 2003, Kori served as Associate Pastor and Minister of Education at Hunton Baptist Church, Glen Allen, Virginia. He has been pastoring Bethany Baptist Church, Callao, VA, since September, 2003.
Chris Jett – Chairman of Deacons
Jennifer English – Treasurer
Vince Garland – Sunday School Director
Stan Rembisz – Baptist Men Director
Lynn Kuykendall –
Women's Missionary Union (WMU)
Diane Brann and Sandy Kohut – Choir Directors
Kornel Kiss – Children's Ministry Leader
Kim and Chris Jett – Youth Leaders
Margaret Brooks – Seniors' Leader
Bobby Vanlandingham (2023)