Sunday, February 14, 2021 - Update
Dear Bethany Family and Friends,
Happy Valentine's Day - and Ice Day. The trees certainly look beautiful while covered with ice, but they also warn us of danger on the road. Please note that we have moved our in-person worship service this morning to ONLINE ONLY starting at 11AM. Please join us and worship with us from the safety of your home. I am hopeful that my weather app, as of today, shows 'mostly sunny' and 49F high for next Sunday! May the Lord keep you safe and blest. -
Pastor Kori
Wednesday, January 13, 2021 - The Bowman Family Update
Dear Bethany Family and Friends,
As I'm writing this update on Wednesday afternoon, the results of the compassionate and generous hearts of so many from both near and far speak for themselves. Jesse, Mary and Delaney are profoundly grateful and they know that they are living the promise (Matthew 6:25-34) – they are fed, clothed, sheltered and loved. Arrangements have been made to provide dinner for them each night for the next couple of weeks. They were able to save their vehicles from the fire, so transportation is covered. Through your wonderful generosity, on Monday we were able to purchase a laptop and all office supplies necessary for them to get back online and be connected to the world. This is essential for working through the insurance process, staying connected with family and friends, and school work. Presently, they are asking to hold off on any more clothing and household items, until they will know their housing situation for certain. However, if you would like to contribute financially, you may do so by sending a check made out to: 'Mary Bowman' and mailing it to: P.O. Box 268, Heathsville, VA 22473. We are also available to collect it from you and deliver it to the Bowman family directly.
All of these things free Jesse and Mary up to begin working through the tragic loss they have experienced and to attend to the complex process of insurance claims, finding a more permanent place to stay, clean up, running Lilly Wood Ranch, and planning ahead for the future. For further information or questions, please contact either Anna Kissne at 804.580.0529 or Jennifer Pugh at 804.450.3193. Beauty out of ashes! Pastor Kori
January 3, 2021
Dear Bethany Family and Friends,
We are currently back to in-person service on Sunday mornings starting at 11AM. Any change to our worship schedule will be noted and updated here as well as on our church's Facebook page. As per regulations, we continue practicing physical distancing as well as wearing face covering during our gatherings. If you have any questions or concerns, please feel free to contact Chris Jett (804-761-8489) or Richard Williams (703-966-2284).
*********************************************************************************************************
Please invite friends and family to like and join our Bethany Baptist Church Facebook page for mid-week devotionals and Sunday worship service recordings which are posted each Wednesday and Sunday. Please feel free to share any of the posts with others.
Even as we are not meeting physically in the church building, we continue to live out our calling as people of God in our Northern Neck community and beyond. Please consider donating to help us continue bringing the Kingdom of Heaven to our church family and neighbors in some creative ways we never really considered before. At this time, if you desire to give your tithes and offerings, you may do so by:
1.)
Mail to:
BETHANY BAPTIST CHURCH
P.O. BOX 641
CALLAO, VA 22435
2,)
Click on 'Giving' in the menu and give online through Tithe.ly, or download the app on your phone.
To communicate new information or any updates concerning our church family, we will use the following methods: 1. You may call the church office at 804..529.6890 and listen to the voice mail message. 2. All church cancellations will be announced on the local radio stations. 3. Periodic email messages and updates will be sent to everyone on our email list. If you would like to be added to the list, please send an email to kisshun@yahoo.com. 4. You may also check out our Bethany website at www.bethanycallao.org. 5. All pertinent information will be posted on Bethany's FaceBook page.
Continue to be Light and Salt (Matthew 5:13-16).
Pastor Kori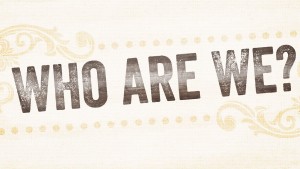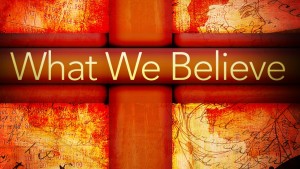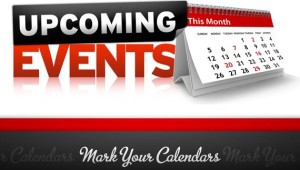 WELCOME TO BETHANY
Sunday Service: 11:00 a.m.
and Bible Study: 7:00 p.m.
We are a Bible-focused church which has been serving the Northern Neck for over 138 years. Please join us as we proclaim the truth of Jesus Christ and serve Him through worship, discipleship and service. On a weekly basis, we host Sunday School classes for all ages and worship together on Sunday mornings. During the week, we gather for Wednesday night prayer service and Bible study. Our youth group also meets that night.
If you are looking for a church family that loves the Lord, then Bethany Baptist Church is for you and your family. Come join us this Sunday.
Click HERE for Our History
H

APPENING THIS WEEK
Please, see latest Church Announcement Above
CONNECT WITH US
Mailing Address:
Phone:
Directions:
Click here for Directions
Social Platforms:
Connect with us and stay in tuned with our latest Facebook posts.