"Not Just Yet"
When 12 of our brothers were elected to serve on the Deacon Body in September of 2019, none of us could have imagined the challenges that we would be facing not just locally but globally. During the last 8 months, our leaders have addressed more congregational and community concerns that I can remember in my nearly two decades of ministry during a same period of time. I can say with great conviction that the Lord has raised our leaders for just such a time as this. We are indeed blessed to have a discerning and wise leadership here at Bethany.
During our Thursday, May 14, 2020 leadership meeting, we recognized that re-opening our church is much more complex than closing it ever was and that we need to proceed gradually and in a measured fashion in the weeks ahead. In our decisions today as well as in the future, we strive to balance 1) the call of the Scriptures to continue to meet together for worship (Heb 10:25), 2) to submit to governing authorities (Rom 13:1-5), 3) to love our neighbors as ourselves (Matt 22:37-39) and 4) to put the interest of others ahead of our own (Philippians 2:3-4). Keeping all of the above in mind and after prayerful consideration, our church's leadership has made the following decision:
In order for a church organization to resume in-person meetings, the following nine mandatory requirements issued by the Office of the Governor of Virginia must be first met:
1.. Services must be limited to no more than 50% of the lowest occupancy load of the facility.
2.. Individuals attending religious services must be at least six feet apart when seated and must practice
proper physical distancing at all times.
3.. Seating must be marked in six-foot increments and in common areas where attendees may
congregate.
4.. Persons attending religious services must strongly consider wearing face coverings over their nose
and mouth at all times.
5.. No items can be passed to or between attendees, who are not family members.
6.. Any items used to distribute food or beverages must be disposable, used only once, and discarded.
7.. A thorough cleaning and disinfection of frequently contacted surfaces must be conducted prior to
and
following any religious service.
8.. Signage must be posted at the entrance stating that no one with a fever or symptoms of COVID-19 is
permitted in the establishment.
9.. Signage must be posted to provide public health reminders regarding social distancing, gatherings,
options for high risk individuals, and staying home if sick.
"If religious services cannot be conducted in compliance with the above requirements, they must not be held in-person."
After a discussion of each of the above requirements, the deacons were unanimous in their decision that at this time we cannot yet satisfactorily implement all of these requirements for a safe return to in-person services in our church facility. Therefore, during Virginia's Phase One Forward Plan, we are going to continue to offer our worship services online only. During this time, we will also be exploring the possibility of conducting alternative worship services at future dates, such as drive-in worship on church grounds.
We ask that you continue to wait with us with grace and patience until the right time arrives to gather for public worship again. We know that patience is hard and it is not something that we create in ourselves but it is produced in us as we go through dark valleys of hardship with an ever increasing love for God and our neighbors. We want things to be resolved quickly and things to return to normal immediately. However, ministering creatively while waiting, lamenting the fact that life is not as we used to know it, grieving with those around us who are suffering and dying, and joyfully serving others can help us endure this crisis patiently and in redemptive ways.
Joyfully In His Service,
Pastor Kori and t
he Deacons of Bethany Baptist Church
*********************************************************************************************************
Please invite friends and family to like and join our Bethany Baptist Church Facebook page for daily musical encouragement and devotionals which will be posted each Wednesday and Sunday. Please feel free to share any of the posts with others.
Even as we are not meeting physically in the church building, we continue to live out our calling as people of God in our Northern Neck community and beyond. Please consider donating to help us continue bringing the Kingdom of Heaven to our church family and neighbors in some creative ways we never really considered before. At this time, if you desire to give your tithes and offerings, you may do so by:
Mail to:
BETHANY BAPTIST CHURCH
P.O. BOX 641
CALLAO, VA 22435
Come by the church between 10–11 AM on Sunday morning where two individuals will receive them. Thank you for helping us carry on our mission.
Click on 'Giving' in the menu and give online through Tithe.ly, or download the app on your phone.
To communicate new information or any updates concerning our church family, we will use the following methods: 1. You may call the church office at 804..529.6890 and listen to the voice mail message. 2. All church cancellations will be announced on the local radio stations. 3. Weekly email messages and updates will be sent to everyone on our email list. If you would like to be added to the list, please send an email to kisshun@yahoo.com. 4. You may also check out our Bethany website at www.bethanycallao.org. 5. All pertinent information will be posted on Bethany's FaceBook page.
Continue to be Light and Salt (Matthew 5:13-16).
Pastor Kori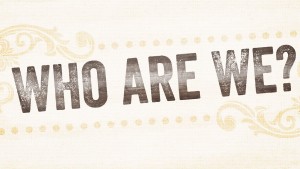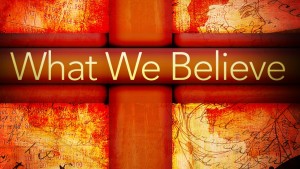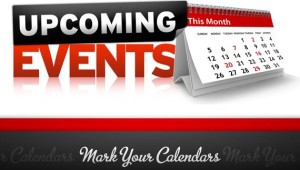 WELCOME TO BETHANY
Sunday Service: 11:00 a.m.
and Bible Study: 7:00 p.m.
We are a Bible-focused church which has been serving the Northern Neck for over 138 years. Please join us as we proclaim the truth of Jesus Christ and serve Him through worship, discipleship and service. On a weekly basis, we host Sunday School classes for all ages and worship together on Sunday mornings. During the week, we gather for Wednesday night prayer service and Bible study. Our youth group also meets that night.
If you are looking for a church family that loves the Lord, then Bethany Baptist Church is for you and your family. Come join us this Sunday.
Click HERE for Our History
H

APPENING THIS WEEK
Church Cancellation Update

:
We have made the decision to cancel ALL of our Sunday services and activities as well as our regular weekday events during the month of April.
CONNECT WITH US
Mailing Address:
Phone:
Directions:
Click here for Directions
Social Platforms:
Connect with us and stay in tuned with our latest Facebook posts.