June 6, 2020
"The Mission Goes On"
Before, during, and after the pandemic, and throughout all the turmoil of our world, the fundamental mission of the church was, is, and will be the same. Get up and get going, preach Christ crucified and resurrected, and teach believers to practice the same authentic truths Jesus delivered to His first disciples. Our mission has not changed, Bethany Baptist Church - we have simply adjusted the methods in which we carry out our mission in response to the unprecedented circumstances in our world.
On Friday night (June 5), our deacons met to make decisions about what methods to use to move forward with our mission during the month of June as we have now entered into Phase Two of opening up our Commonwealth. At this time, the rules and regulations put forth by the governor regarding religious gatherings for Phase Two (Executive Order 65) have remained virtually the same as during Phase One. We continue striving to balance the call of the Bible and our deep desire to meet together for worship while, at the same time, adhering to the state regulations currently in place and maintaining the safety and wellbeing of our members and visitors. A limited survey of church members has also been conducted and evaluated.
After prayerful consideration, the unanimous decision of the Deacon Body was 1) to plan on holding an in-person prayer service in the fellowship hall of Bethany Baptist Church on Wednesday, June 17, at 7 PM while maintaining social distancing and observing all other regulations and best practices. 2) In the meantime, we will continue offering Wednesday and Sunday services online and through social media until 3) Sunday, July 5, which has been set as a tentative date to gather for an in-person Communion Service as regulations will allow.
A health coordinator will also be designated who will be responsible for planning and overseeing all preparations for our place of worship to be able to safely meet for the in-person services. Although face coverings and gloves are not required, if you feel safer with those items, please bring your own. Also, by all means, keep others safe by staying home if you feel ill.
We want you to know, Bethany Family, how grateful we are for your ongoing prayers, ministry, and financial support to our congregation. May the Lord's goodness and mercy follow us in the days ahead as we go, share, and build up one another.
Deacons of Bethany Baptist Church
*********************************************************************************************************
Please invite friends and family to like and join our Bethany Baptist Church Facebook page for daily musical encouragement and devotionals which will be posted each Wednesday and Sunday. Please feel free to share any of the posts with others.
Even as we are not meeting physically in the church building, we continue to live out our calling as people of God in our Northern Neck community and beyond. Please consider donating to help us continue bringing the Kingdom of Heaven to our church family and neighbors in some creative ways we never really considered before. At this time, if you desire to give your tithes and offerings, you may do so by:
1.)
Mail to:
BETHANY BAPTIST CHURCH
P.O. BOX 641
CALLAO, VA 22435
2.)
Come by the church between 10–11 AM on Sunday morning where two individuals will receive them. Thank you for helping us carry on our mission.
3,)
Click on 'Giving' in the menu and give online through Tithe.ly, or download the app on your phone.
To communicate new information or any updates concerning our church family, we will use the following methods: 1. You may call the church office at 804..529.6890 and listen to the voice mail message. 2. All church cancellations will be announced on the local radio stations. 3. Weekly email messages and updates will be sent to everyone on our email list. If you would like to be added to the list, please send an email to kisshun@yahoo.com. 4. You may also check out our Bethany website at www.bethanycallao.org. 5. All pertinent information will be posted on Bethany's FaceBook page.
Continue to be Light and Salt (Matthew 5:13-16).
Pastor Kori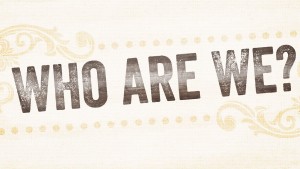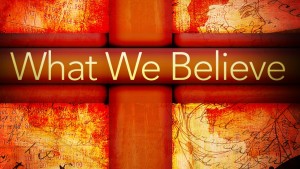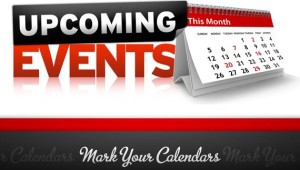 WELCOME TO BETHANY
Sunday Service: 11:00 a.m.
and Bible Study: 7:00 p.m.
We are a Bible-focused church which has been serving the Northern Neck for over 138 years. Please join us as we proclaim the truth of Jesus Christ and serve Him through worship, discipleship and service. On a weekly basis, we host Sunday School classes for all ages and worship together on Sunday mornings. During the week, we gather for Wednesday night prayer service and Bible study. Our youth group also meets that night.
If you are looking for a church family that loves the Lord, then Bethany Baptist Church is for you and your family. Come join us this Sunday.
Click HERE for Our History
H

APPENING THIS WEEK
Church Cancellation Update

:
We have made the decision to cancel ALL of our Sunday services and activities as well as our regular weekday events during the month of April.
CONNECT WITH US
Mailing Address:
Phone:
Directions:
Click here for Directions
Social Platforms:
Connect with us and stay in tuned with our latest Facebook posts.